Platforms for
Research
management
Production management is the art of coordinating and optimizing the different elements of production. It is about ensuring resource use, efficiency and quality. Through careful planning, monitoring and constant adaptation, production management creates a solid foundation for tomorrow's successful production. 
TrakSYS is a complete platform that helps companies increase productivity and efficiency in their production. With its configurability and unique opportunity for modular expansion, TrakSYS is one of the most multifaceted solutions on the market in MES/MOM.
Siemens Opcenter provides a platform with extensive functionality and applications in MOM (Manufacturing Operations Management). The scalable platform can handle all parts of the manufacturing process and with its industry-specific functionality, Opcenter supports the entire production - regardless of the industry. 
Siemens COMOS is a complete software suite for the life cycle of process plants. With modules for everything from the first idea sketches to maintenance. All information and documentation is contained in ONE database. COMOS is a solution developed to manage all forms of technical information for production plants in general and process plants in particular. 
Siemens COMOS Mobile Worker (CMW) is a solution for accessing plant data via mobile devices. CMW is the natural extension of COMOS, but can be connected to any data source. For example, ERP, maintenance systems, asset registers, document management systems and the like. Take documentation into the field, create work and inspection checklists, etc. Scan tags or QR codes to search the database.
A powerful solution that helps you turn production data into valuable insights. The PI System connects sensor-based data with systems and users so you can optimize operations with real-time statistics. The PI System helps organizations identify new business insights and new opportunities.
AspenTech offers a comprehensive range of software solutions to improve and optimize a production facility. The solutions are optimized for a wide range of industries, such as, Pharma, chemical, process, pulp & paper, food, infrastructure and energy & distribution.
PlantPerformance is our proprietary powerful OEE/TAK software. It is a complete solution for maximizing your production efficiency.
create a seamless production flow
Effective resource management
By having a centralized platform, you can optimize the use of resources, including labor, machinery and materials, to minimize waste and maximize productivity.
With the right platform, you can easily create and manage production schedules, allowing for better planning and coordination of tasks to avoid bottlenecks and delays.
By having access to real-time data and analysis tools, you can monitor the production process and identify any deviations or problems in time, leading to faster action and less downtime.
Automated data collection
With a production management platform, you can automate the collection of production data from different sources, reducing manual input and errors and giving you a more accurate and up-to-date picture of production status.
communication and cooperation
An integrated platform facilitates communication and cooperation between different departments and stakeholders by providing a common source of information and communication tools.
improvement and optimization
Using the analytics and reports provided by the platform, you can identify opportunities for improvement and optimize the production process over time, leading to increased efficiency and quality.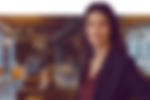 Consultant Manager Supply Chain & Production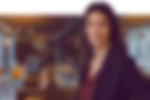 Consultant Manager Supply Chain & Production